I certainly have made it no secret that I am one of approximately 400,000 Americans (2.5 million worldwide) diagnosed with multiple sclerosis. The National Multiple Sclerosis Society offers perhaps the best overall definition of the disease.
Multiple sclerosis is a chronic, unpredictable disease of the central nervous system (the brain, optic nerves, and spinal cord). It is thought to be an autoimmune disorder. This means the immune system incorrectly attacks the person's healthy tissue.

MS can cause blurred vision, loss of balance, poor coordination, slurred speech, tremors, numbness, extreme fatigue, problems with memory and concentration, paralysis, and blindness and more. These problems may be permanent or may come and go.

Most people are diagnosed between the ages of 20 and 50, although individuals as young as 2 and as old as 75 have developed it. MS is not considered a fatal disease as the vast majority of people with it live a normal life-span. But they may struggle to live as productively as they desire, often facing increasing limitations.
The NMSS does far more than define MS. They provide news, education, and material support for MS sufferers (I received my first cane through them). The group spearheads research efforts, offering grants and the like. The non-profit organization relies completely on donations to fund their philanthropic endeavors. Along these lines, the MS sponsors several annual fundraising events, most notably the regional Walk MS and Bike MS.
The 150 mile two-day ride from Houston to Austin (the MS 150) has become a staple April cycling event with thousands of regional participants. The only downside to the riders is the contacting your friends to beg for money. Worthy cause or not, it sucks.
Tim League, founder of the extraordinary Alamo Drafthouse Cinema, came up with this unique solution.
This year I am riding the MS150 with a group of friends. All of us agreed that we hate cold-calling our friends for money. So instead of traditional fundraising, our team is raising money for MS by hosting an awesome evening with a movie, a 4 course French meal and plenty of wine.

Please join us on Saturday, April 3rd at my house for an outdoor screening of the modern cycling classic The Triplets of Belleville. Executive chef John Bullington will be preparing a four course French meal to compliment the film and we will not be stingy with the wine.

Tickets for this event are $90, and all proceeds will be donated to the National Multiple Sclerosis Society. Donating to charity has never been this tasty.
It's that kind of creative thinking that placed the Alamo Drafthouse at #1 on Entertainment Weekly's 2005 list of "10 Theaters doing it right." And yet another reason that the Alamo Drafthouse is my favorite movie theater.
To order tickets or learn more about this event, visit the Alamo Drafthouse Cinema.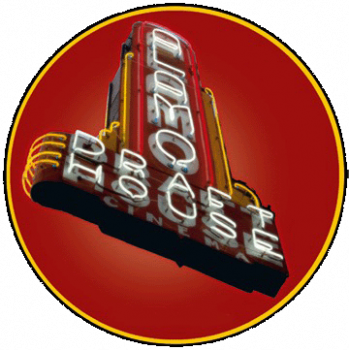 Categories: Alamo Drafthouse Cinema, Triplets of Belleville, multiple sclerosis
1 Comment »
« Campaign Manager 2008: The Review | Home | My Review of Joe Johnston's "The Wolfman" »
One Response to "Alamo Drafthouse to benefit Multiple Sclerosis Society"
mark moran Says:
February 9th, 2010 at 12:23 pm

Apologies for what may seem like an advertisement but I thought you might like to know about an idea that I developed as a result of having a serious spinal operation. It is making a real difference to people around the world so I'm trying to tell as many places as possible where it may help.

"Simply Brilliant & Brilliantly Simple" * – Helping with MS

"Hi Mark, My husband who has MS and is very severely disabled thinks the Hydrant is the greatest invention ever! I have to help him with it but it saves me getting up several times in the night to give him a drink as all the medication makes him so thirsty. We also have a lot of carers and community nurses in and out and they also have shown an interest."
Regards Ina Munro

"I think the Hydrant must be one of the best things ever invented for disabled people. I care for a relative who is almost completely paralysed with MS and was constantly calling on me for drinks, because the medication she takes dries out her mouth. She is now able to reach the tube and drink when she wishes. Many thanks for the extra time you have given to me.
Dave Hinxman

It is often said that the best ideas are the simplest – and here is a perfect example of that statement. Hydrate for Health Ltd has invented an incredibly simple, low cost, solution to the problem of being able to easily access drinks when bed bound and unable to move without discomfort – The Hydrant personal drinking system.

Based his own experience following spinal surgery, where it was impossible to get a drink without calling for help, Mark Moran decided to develop a solution to the problem. Taking an idea from hydration equipment used by athletes The Hydrant is a one litre bottle with a very clever handle/clip/top that easily attaches to a bed, wheelchair, day chair, car seat and many other places. A tube goes into the bottle and the user simply gets hold of the tube and sucks the liquid through. It gives users independent drinking at any time of the day or night and is having a huge impact in reducing the incidence of dehydration in many different areas.
The Hydrant is in use across the world and is making a real difference to people's lives both in the community as a whole and inside many hospitals. It is working particularly well for conditions such as Multiple Sclerosis, Motor Neurone Disease, Cerebral Palsy, para- and tetraplegics. It is proving invaluable for new mothers during birth, afterwards in recovery and then at home whilst breastfeeding – particularly for those who have had a Caesarean Section where The Hydrant should be a 'must have' item for the benefits it brings. It is being very successful in helping spinal injuries patients in places such as Stoke Mandeville Hospital and other specialist spinal units and is also being used extensively to help injured servicemen during their rehabilitation at Headley Court. But please don't take our word for it – have a look at what people are saying about the results they are getting by going to: http://www.hydrateforhealth.co.uk/testimonials.html
Contact: http://www.hydrateforhealth.co.uk Info@hydrateforhealth.co.uk 07808 169601
Purchase online: http://www.hydrateforhealth.co.uk/shop.html
Purchase through distributors: http://www.hydrateforhealth.co.uk/distributors.html
* Sir Ranulph Fiennes, Patron of Hydrate for Health Ltd
Leave a Reply